This was an unplanned trip. Had planned to visit my friend's school in Diddige, Davanagere. But that was cancelled due to some issues at the last minute and I just decided to go somewhere anyway.
Start
I looked for some Hoysala temples that can be visited via Hassan-Mangalore highway (NH75) and planned the itinerary. I was still thinking of making this a Mosale First trip, but once we started, considering my luck in the past I decided to go there when I have some company and stick to the itinerary. The plan:
Machalaghatta
Sindhughatta
Malagur
Aghalaya
Tonachi (optional)
Tenginaghatta (optional)
Start at 6AM and back by 6PM.
Machalaghatta
Machalaghatta Malleshwara temple is surrounded by four other temples – Lakshmi Narayana, Boredevru, Doddamma, and Garudagamba. The place was strategically chosen back then.
The temple was closed when we visited. However, we learned that idols of Saptamatrukeyaru, Ganesha, Nagalambike, Subramanya, and Jaya Vijaya are in the temple.
A bit of history
The temple was constructed and managed initially by Hoysalas. After their era, Mysore kings who ruled this region maintained the temple. In 1960s, they (probably Wodeyar family) handed over the management to Karnataka state government. As with many other historic temples, even this was in ruins. A priest by name Ganjigulayya used to get water from nearby pond and worship the main deity, Malleshwara, for many years.
Bijjalapura – Mallanakatte – Mallana Ghatta – Machalaghatta
Mallaghatta's first known name was Bijjalapura / Bijjaleswarapura. Later it got the name Mallanakatte, a name derived from the Katte (platform) constructed by a person called Malla. When the chieftains Chikka Mallegowda and Dodda Mallegowda started their gold and silver business here, this place came to be known as Mallana Ghatta (Ghatta, a place where such business is done). This gradually turned to Machalaghatta.
Few incidents in the house of local villager, Bheemanna, made him visit a well-known astrologer who asked him to take up the restoration work of this temple and assured that he will find the means within 30 days. While he was racking brains over it, as Paulo Coelho says, unexpected timely support came from his friend and local MLA Shri Cheluva Narayanaswamy, Shri Kaleemulla, Shri Telur Venkata Krishnamurthy, Shri Hari Rama Shetty from Dharmasthala temple team. They received financial support from Dharmasthala's Shri Veerendra Heggade, who also took the overall project responsibility and started the work in 2004. After six years of meticulous work by a multi-state expert team, the temple in its current form was inaugurated in December 2010.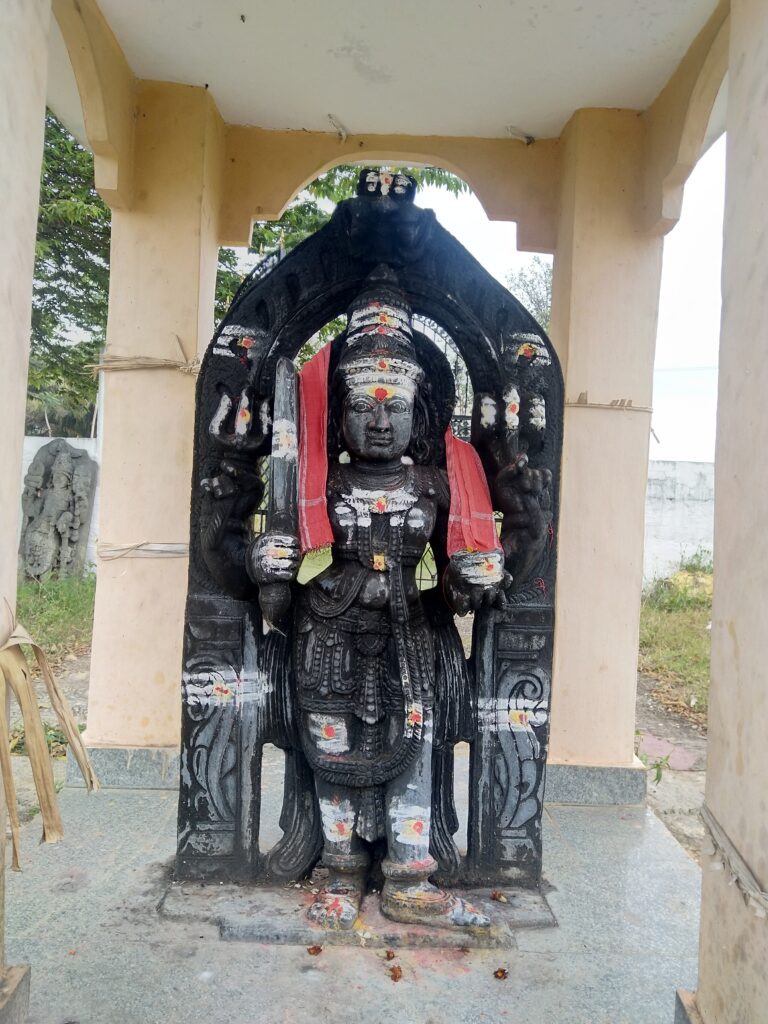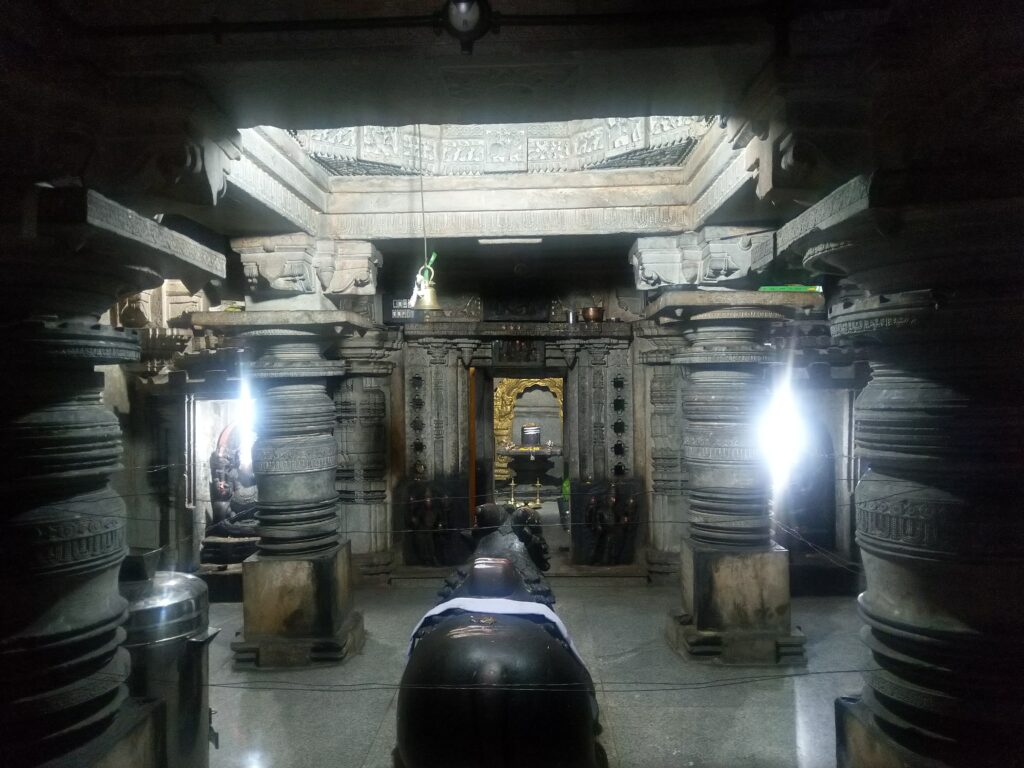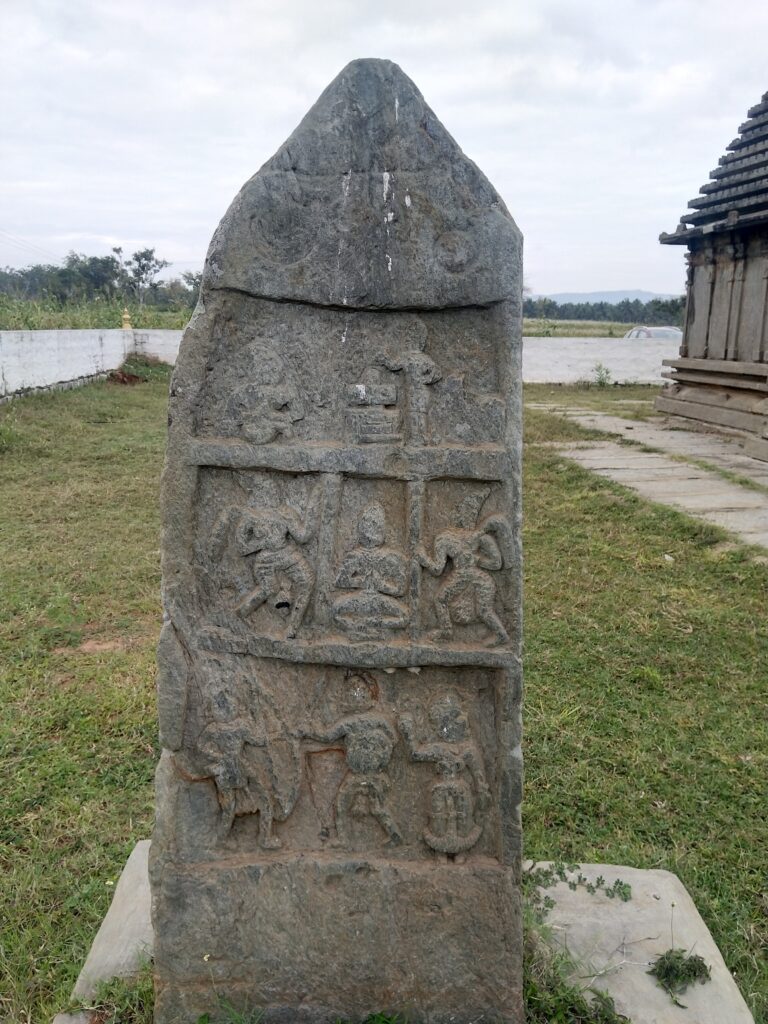 The temple history was narrated to us by Shri Bheemanna himself. After a hour-long chat over a hot cup of Ginger Coffee, we left his house around 10.30AM.
Sindhughatta
Our next stop was Sindhughatta.
Sindhughatta temple is dedicated to Sangameshwara and Janneshwara. This is a dwikuta temple having two garbhagudis (sanctum sanctorums) and two Basavanna idols facing each main deity.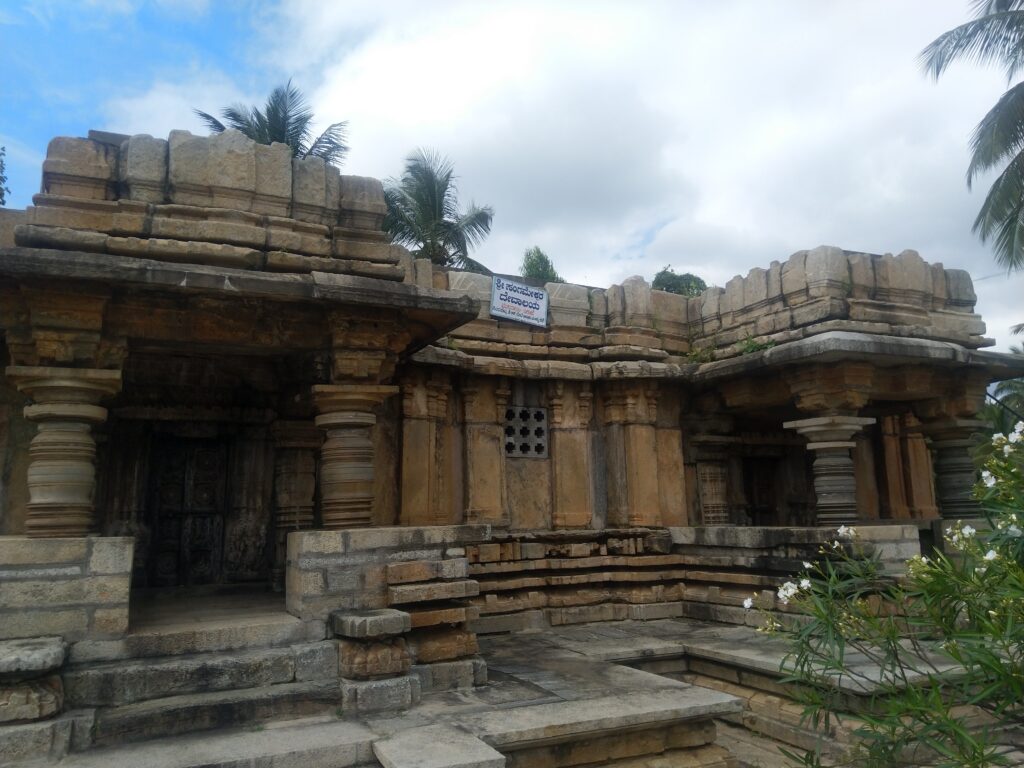 The temple has idols of Saptamatrukeyaru, Ganesha, Shanmukha, Satyanarayana, and Suryanarayana with his 7-horse chariot. We were not allowed to take photos inside the temple.
Siddharaghatta – Sindhughatta
A hillock in this region was the home of "Siddhas". Thus, this place was known as "Siddharaghatta" which later transformed to "Sindhughatta".
Though the temple has two deities, it is believed that Kalleshwara/ Kaivaleshwara on the hillock facing the temple is also part of this group, thus forming a triumvirate.
The priest, for whom we waited for almost an hour, did not have / give much information about the temple apart from this.
Lakshmi Narayana temple
Another, rather less popular, Hoysala temple in Sindhughatta is Lakshmi Narayana temple. The land was given to the Bommanna – Jakkanna duo by Bijjala (probably a chieftain) in 10th century. I liked the politeness and measured talk of the young priests here. They walked me through the deities (rather standard ones seen in any Vishnu temples – Ganesha, Ramanuja, etc.). A form of Durga in the temple has some significance, but I forgot to note down.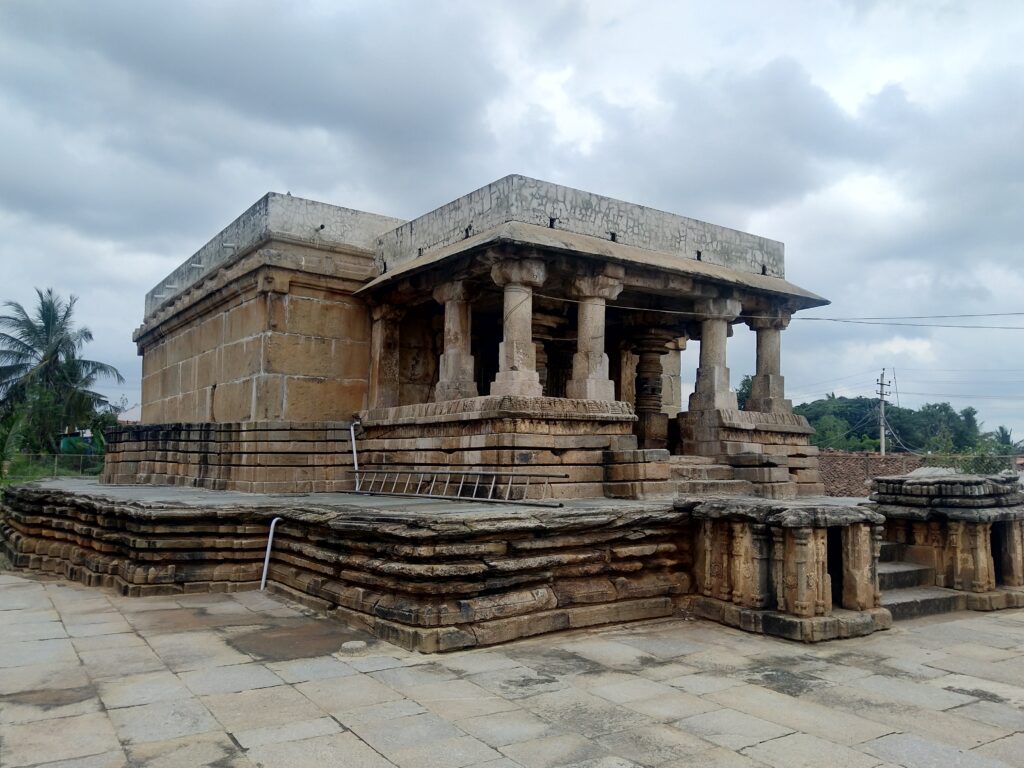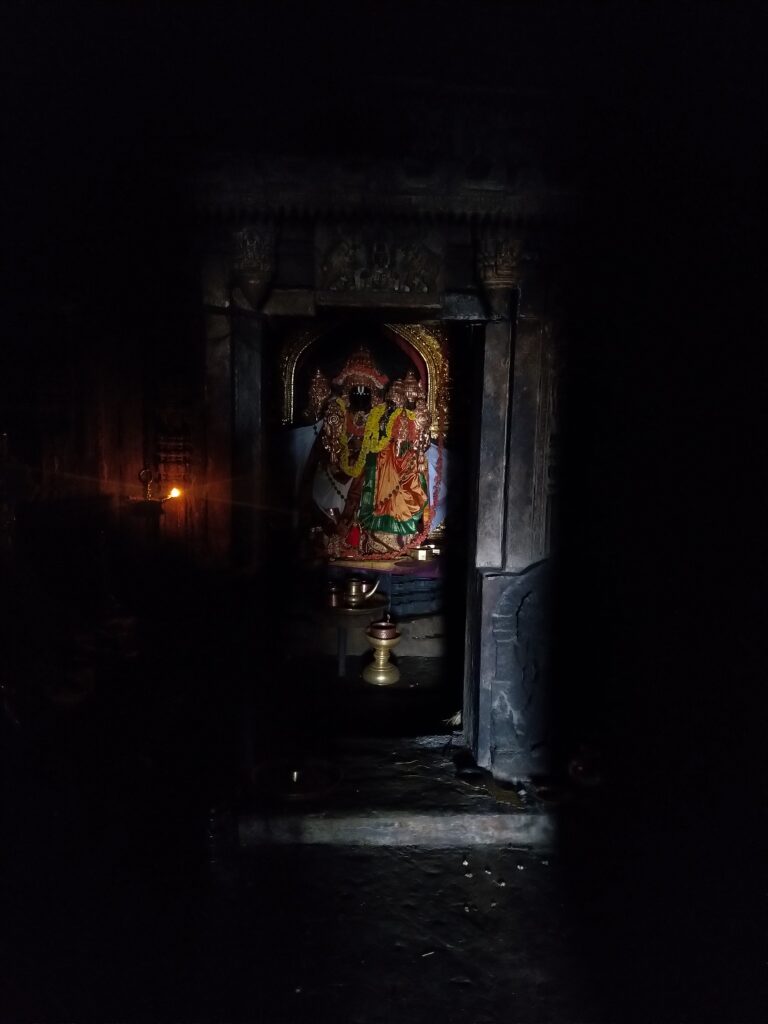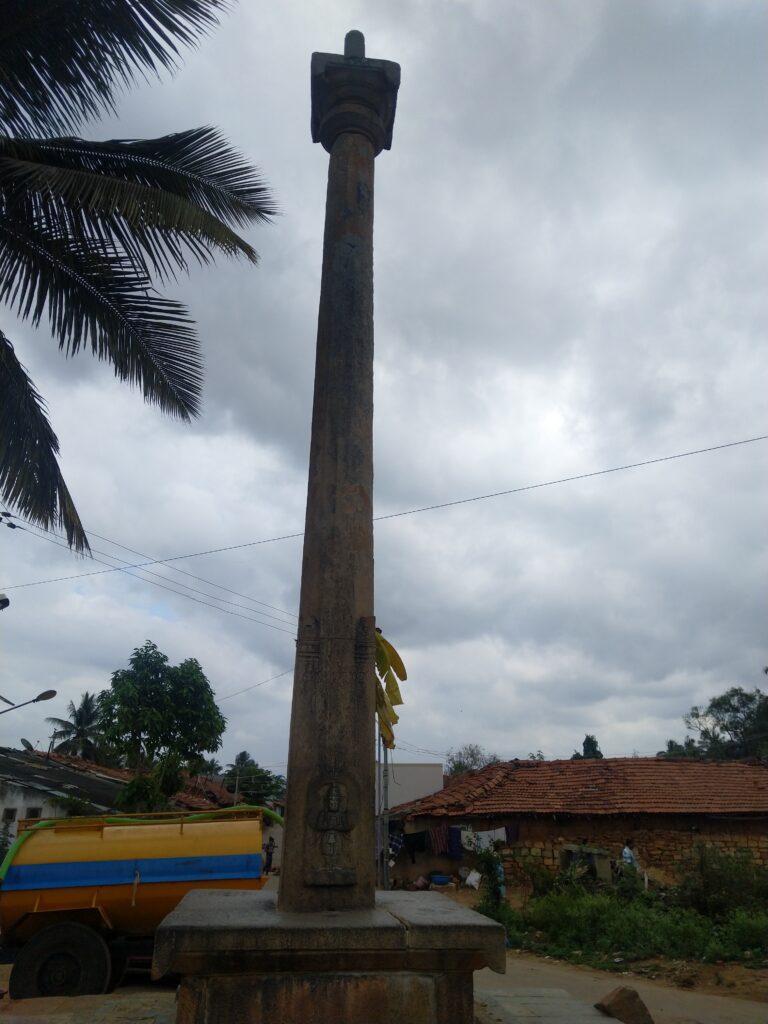 At this point, with our stomach grumbling, we decided just to visit Malagur and Aghalaya and skip the optional places.
Malagur
Well, to start with, it was Maalagur and not Malagur as we thought. And to end with, the Harihara temples have been modernised so much that if not for the herostone opposite the Hara temple, no one will ever guess that there have a huge history behind them.
I did not bother to ask additional details here. Considering the amount of damage done to these temples, I really doubt they know anything.
Aghalaya
Our last stop was Aghalaya. Though I had seen the board Aghalaya on my earlier trips, I did not know there was a huge Hoysala era temple here.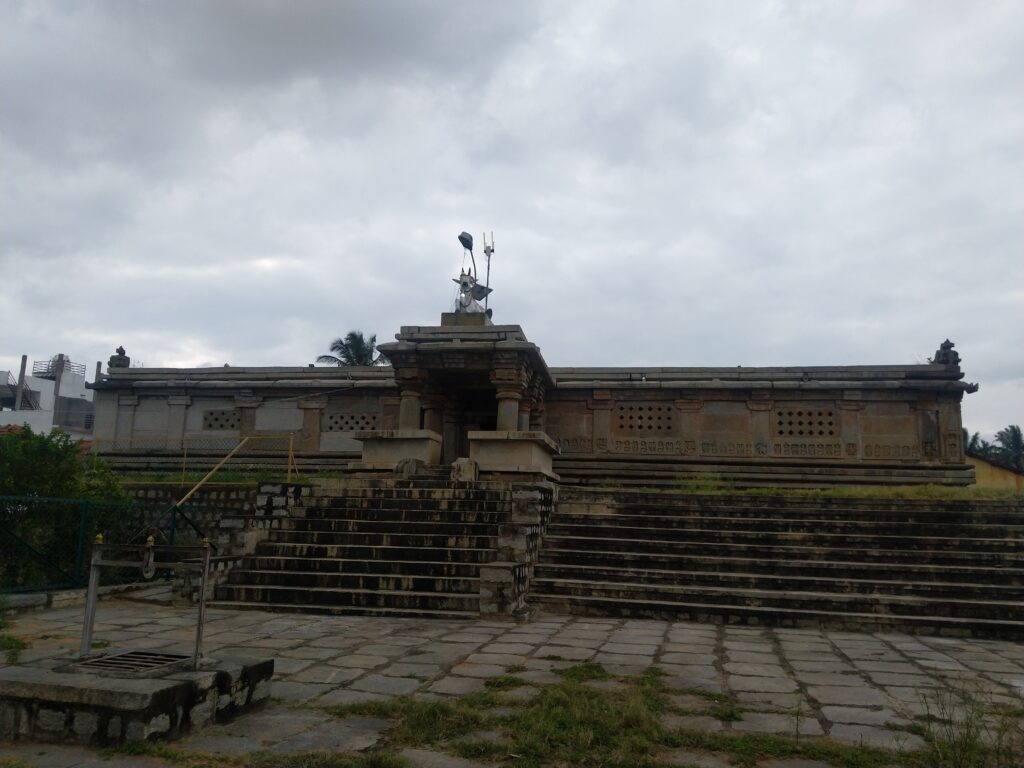 The priest was off to another temple where some major event was on. So, have to come back to this. Definitely looks magnificent from outside at least.
With that, we wrapped up for the day and headed back to Bangalore.
Sidewing
Around 10000 devotees arrive for annual Shivarathri celebrations at Machalaghatta Malleshwara temple every year. The rituals start a day before and special Annadanam is held on the occasion. The Annadanam sponsorship is booked for the next 7 years, till 2027.
Despite seeing Saptamtrukeyaru idols in many places, I had never bothered to ask (or nobody told) their names. The priest at Sangameshwara temple listed them though – Bramhi, Maheswhari, Kaumari, Vaishnav, Vaarahi, Chamundi and Indrani. In this temple, they are flanked by Veenadhareshwara on the left and Ganesha on the right.
Garudagamba at Lakshmi Narayana temple is believed to be the best (don't know by what standards though) in entire K.R.Pete taluk.
The painting pattern on Hari-Hara temples is common for many temples in the Maalagur village.
Last but not the least, Dhruvataare restaurant on NH75 still serves good tea and Bonda Soup.