This was one of those unplanned trips. Since we three cousins had time after dropping my aunt and uncle at Yeshwantpur Railway Station at 1.45 p.m, we decided to visit Hoysala temples at Vigna Sante and Shettikere in Tumkur district.
Half way through, considering the road condition, distance, traffic, etc., we realized that we can cover only Shettikere.
Shettikere
We reached Shettikere at about 5 p.m. Though the temple was closed, a kid in front of the temple led us to the priest's house and got us temple keys.
We took some snaps in and around the temple. But we still did not know anything about it (info available on the internet not included).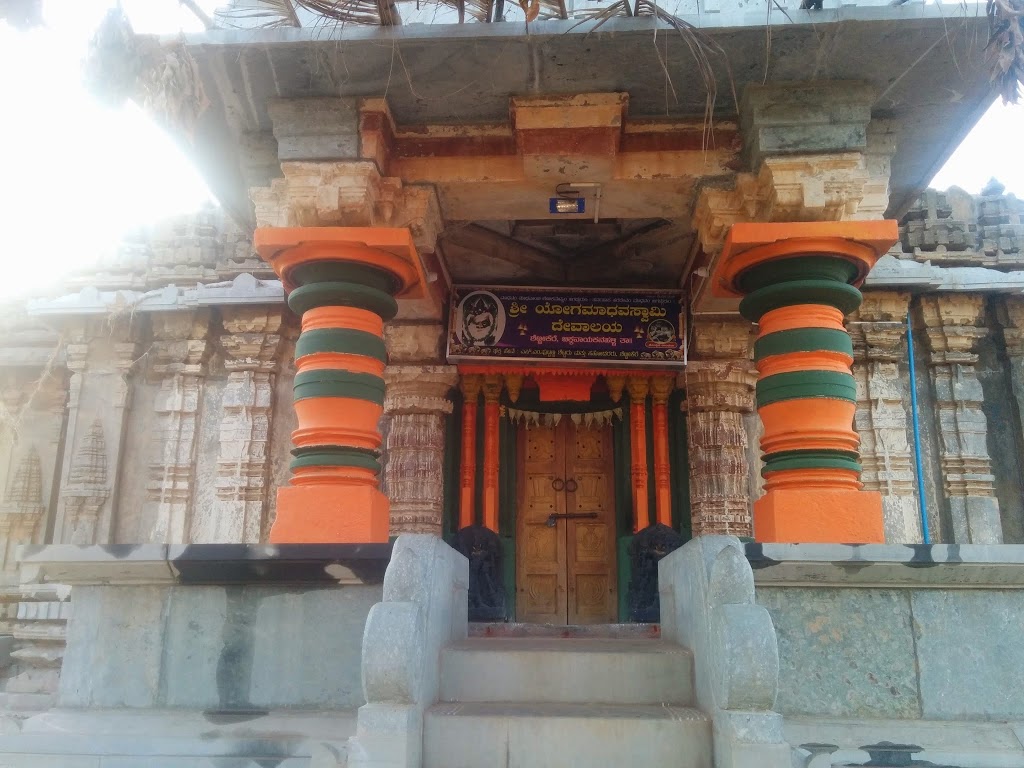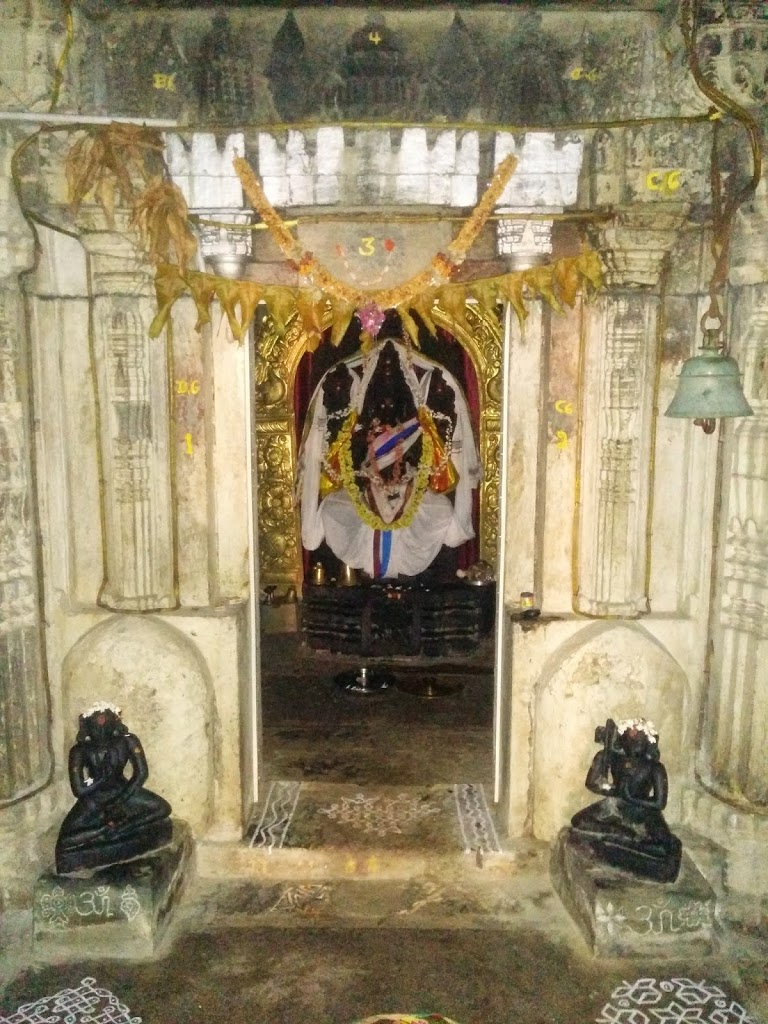 Earlier, the current village of Shettikere was divided into two parts, Bharatapuri and Shettikere. As per that, the temple is actually in Bharatapuri. We thought of asking the priest and came out of the temple. Just outside the temple, we stopped a localite to ask for an alternative route back home as the road we took to reach here was pretty bad. But as soon as we told him that we came from Bangalore, this guy volunteered to give us all the information he had about the temple. Here is what he told:
The temple was constructed in one day and one night.
The huge dhwajasthambha (flagstaff, the single stone pillar in front of the temple) was carried by one person. The boulders used in the temple wall were also carried by human beings.
Two chariots, made of silver and bronze, are believed to be buried deep inside the ground on either side of the main temple complex.
The inscription inside the temple gives all the details about the temple. One can read by holding a mirror to it.
The main deity is facing east.
The area around the temple encroached by villages.
After getting all the details, we visited the priest's house, thanked him, and started our journey back home.
Route:
Onward: Bangalore > Gubbi > Kibbanahalli Cross > Chikkanayakanahalli > Shettikere
Return: Shettikere > Saasalu > Kibbanahalli cross > Gubbi > Bangalore
Sidewing:
The father of the kid who got us keys and the current priest were classmates.
The priest told us that Bhyrappa, the only person who knew the complete history of the temple, passed away.
The temple looks magnificent when it is lit in the evenings. The main deity can then be seen from a distance of 300 meters outside the temple complex. We did not wait till then though.
The guy who gave us all the details was drunk. No, not the priest. I am referring to the other guy.