Wanted to go out somewhere before third wave peaks. So, checked out some places from Karnataka district gazettes.
First choice was Chitradurga. But didn't find anything interesting among the ones that I haven't already visited. Next was Tumkur. Sira was good, but too close. So decided to use it for a quick visit some other day.
So, Hassan it was. Tons of historical stuff there anyway. My ex-colleague Ramesh joined me this time.
Plan
Start at 7.
Visit:
Bendekere
Bommenahalli
Boovanahalli
Markuli
Heragu
Hebbalalu
Halebelagola
Jinnathapura
Reach home by 9 PM.
Start
We started at 7.15 AM. Not bad. Our usual breakfast place, Shark Food Court, was overcrowded. So went to some other random place.
Bendekere
Bendekere has two ancient temples – Gopalakrishna and Rameshwara.
The Gopalakrishna idol here is magnificent. I would rate it as next only to the one in Belavadi. Though daily pooja happens here, the temple itself is in poor condition.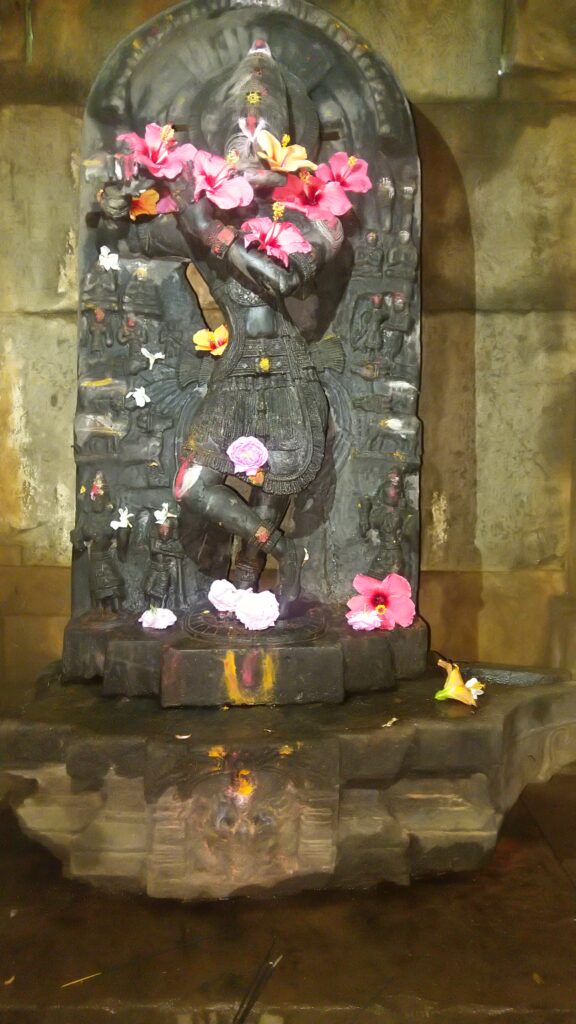 Rameshwara temple is in a pitiful state. The side walls and top of the temple is full of useless plants. Luckily we could open the door and get inside.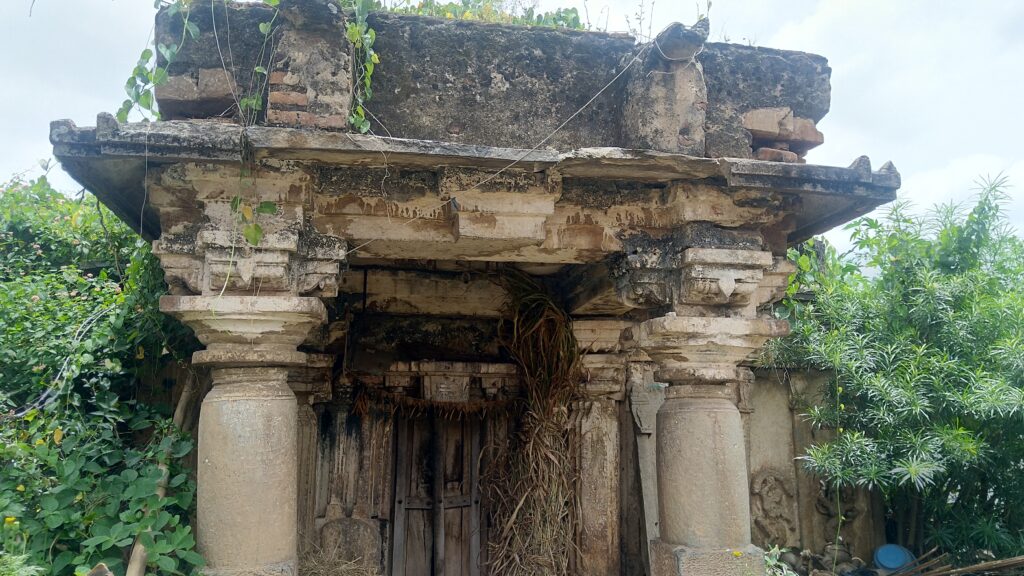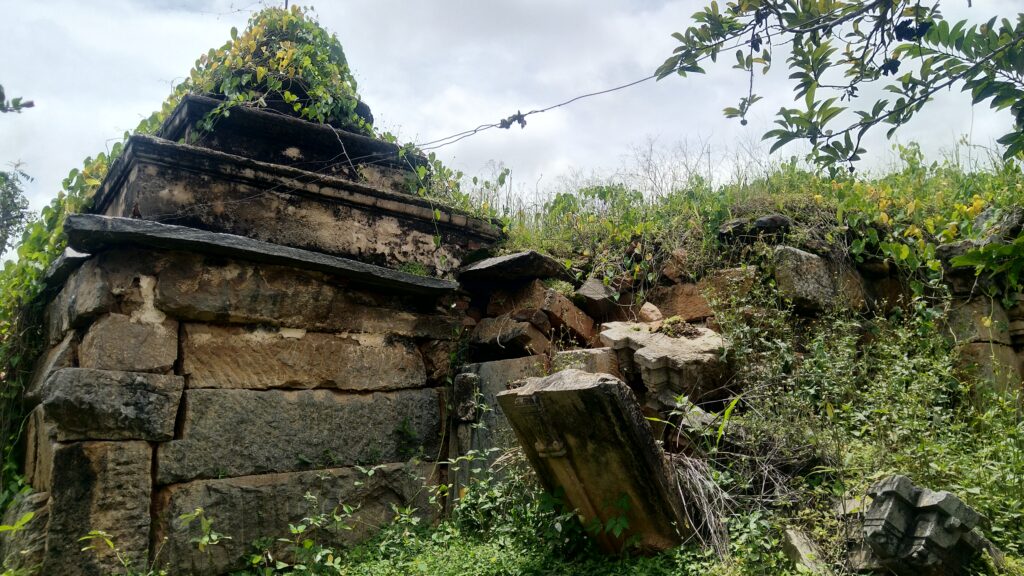 The idols are still in good shape.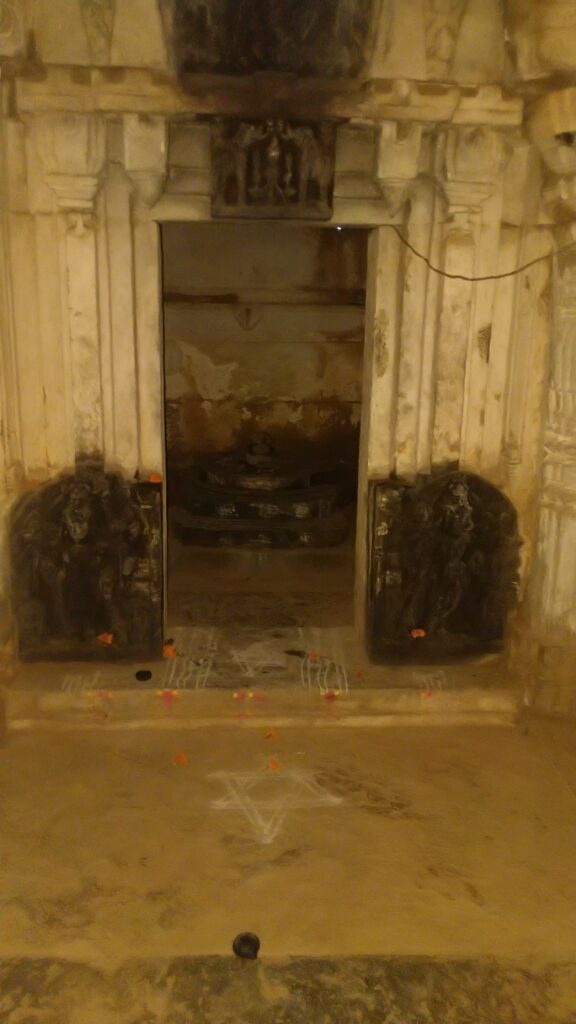 Though it is known as Rameshwara temple, there is a Channekeshava (or is it Rama?) idol as well.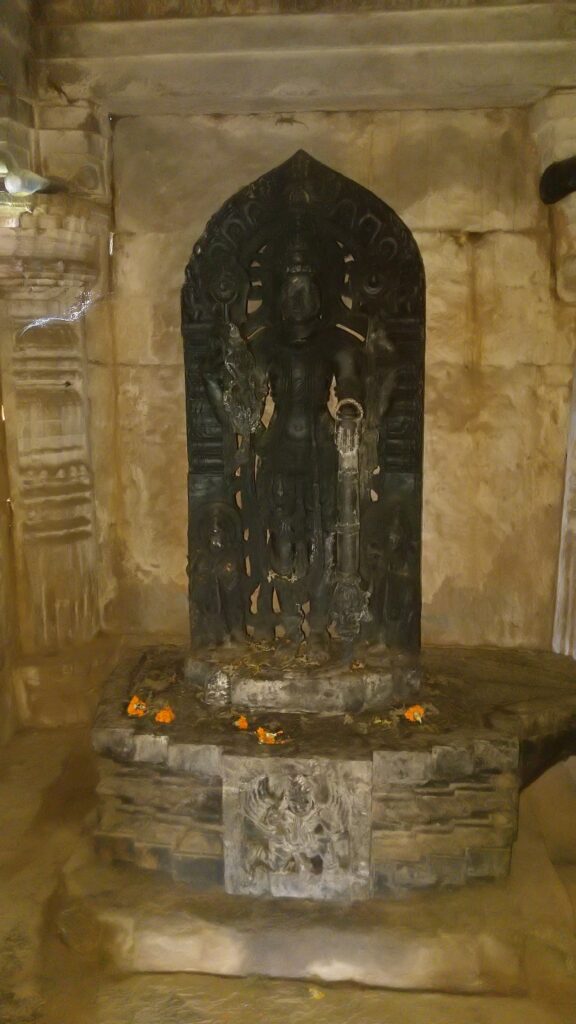 One inscription is not visible as it is covered by shrubs.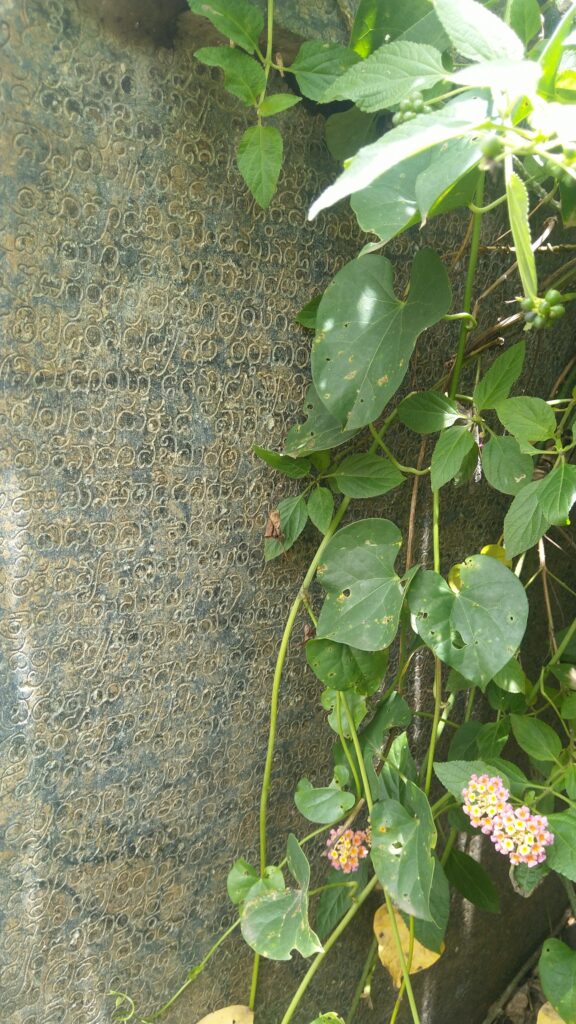 Another inscription is lying face down behind the temple.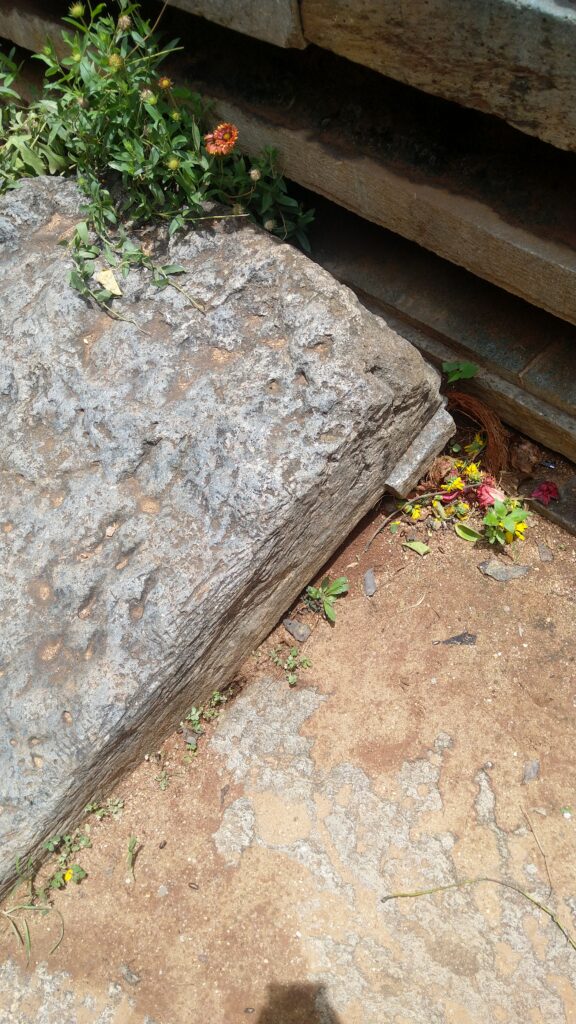 Apparently, both temples are protected by snakes.
The only person who could tell us more about these temples was out of town. So, with no one to tell us stories about these temples, we left to our next destination.
Bommenahalli
We asked Google Maps to take us to Bommenahalli. But it took us to some other village who name doesn't even sound like Bommenahalli. In fact, it was in a different taluk altogether. So we moved on to our next stop, Boovanahalli.
Boovanahalli
Google Maps showed too many "Boovanahalli"s. With some effort, we could get the right one this time.
Boovanahalli had a large fort during its heydays. The Chennakeshava temple itself was surrounded by a 60 ft deep moat where villagers went fishing. Now both the fort and the moat are gone. Even the temple wears a modern look. But apparently many inscriptions are hidden under the steps. The priest has very basic information about the history of this temple. He suggested we ask one Anantaramu, who happens to be an official guide at Koravangala for more information. His house was shut. So couldn't get anything.
Haven't taken any pic. Didn't feel like. Wasn't worth it.
Markuli
Markuli has a well-maintained Jain basti (temple) constructed by Bhooshimayya, a minister of Hoysala king Vishnuvardhana. The basti seems to be renovated recently.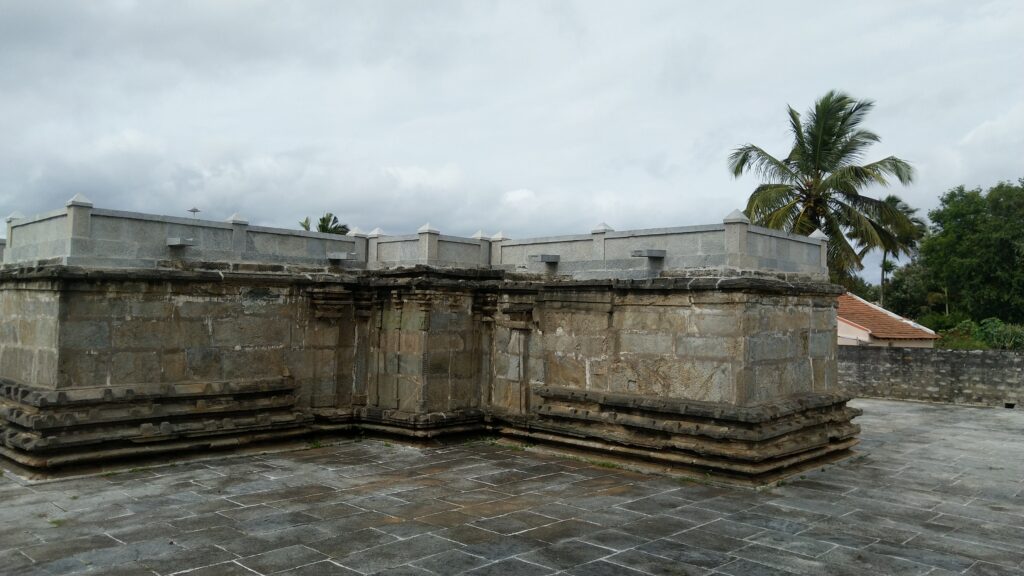 Parshwatha and Neminatha idols inside the basti.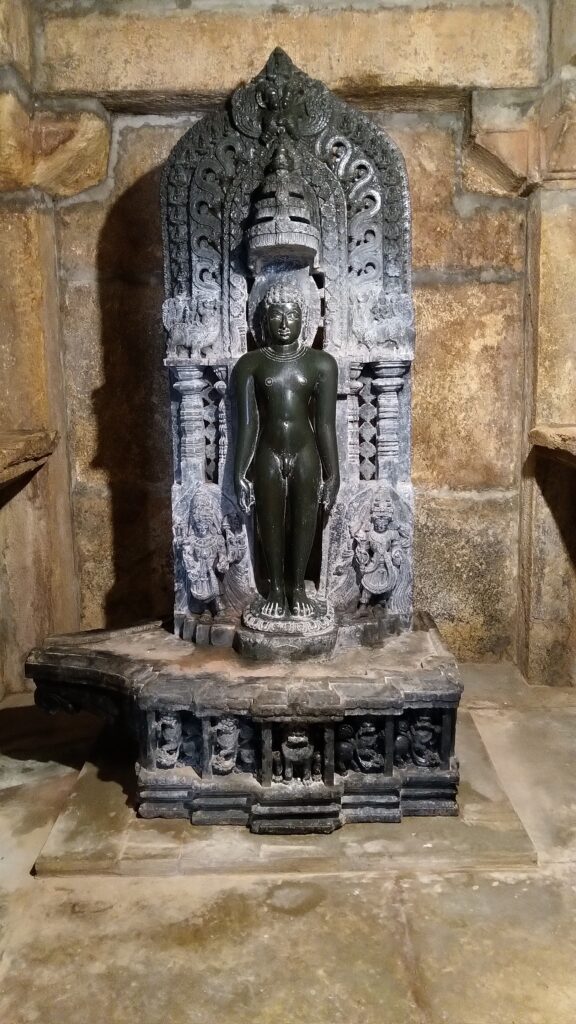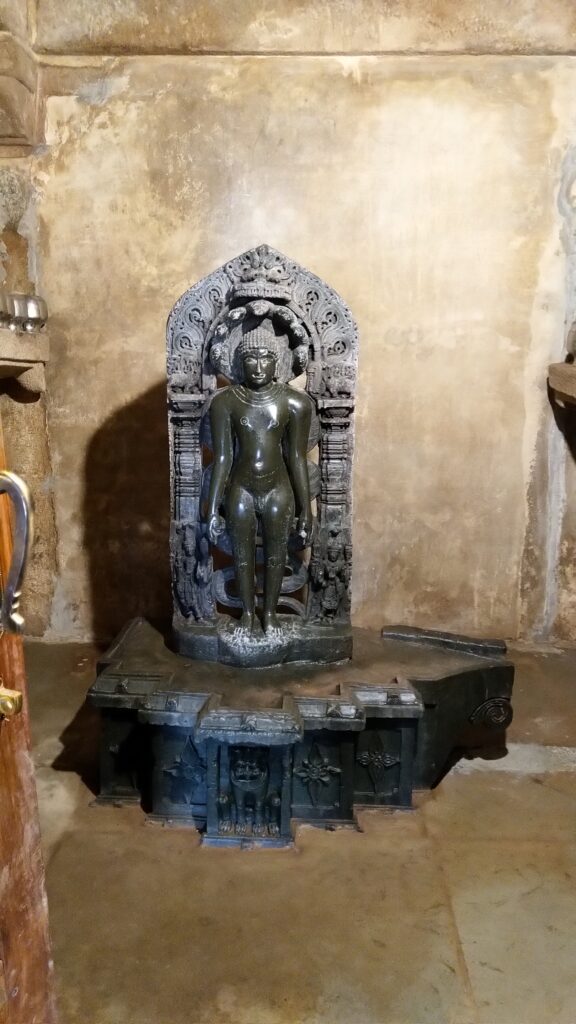 The main deity, Adinatha. The first tirthankara..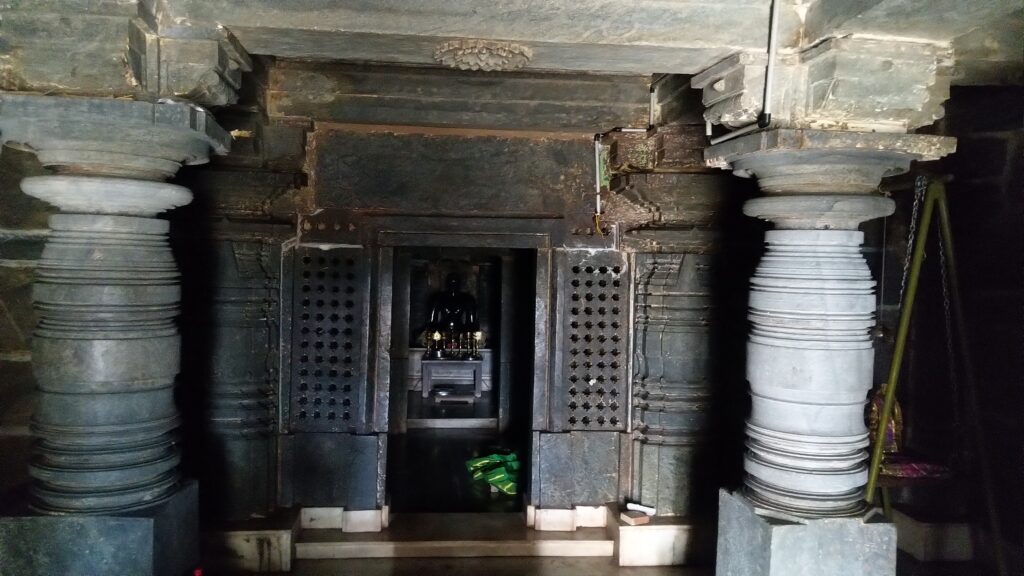 I never knew all Jain tirthankaras had two companions in the form of an Yaksha and Yakshi. In this temple, Adinatha had Gomukha yaksha and Chakreswhari yakshi.
The inscription in front of the basti.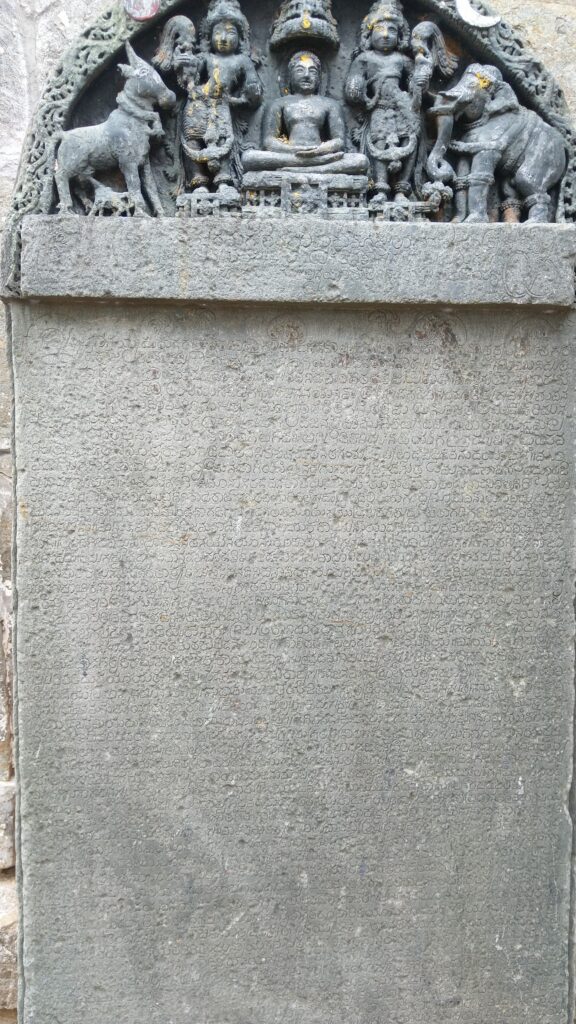 Markuli had 150 Jain families once upon a time. Now only one family remains here and a member from this family takes care of the basti.
Halebelagola and Jinnathapura
We reached Halebelagola by 5 PM. This village has a Jain basadi. The caretaker was busy elsewhere and could not come over to open the doors for us. The priest comes only once in the morning. Since it was getting late, we thought of covering Jinnathapura at least and left.
Basadi looks good though.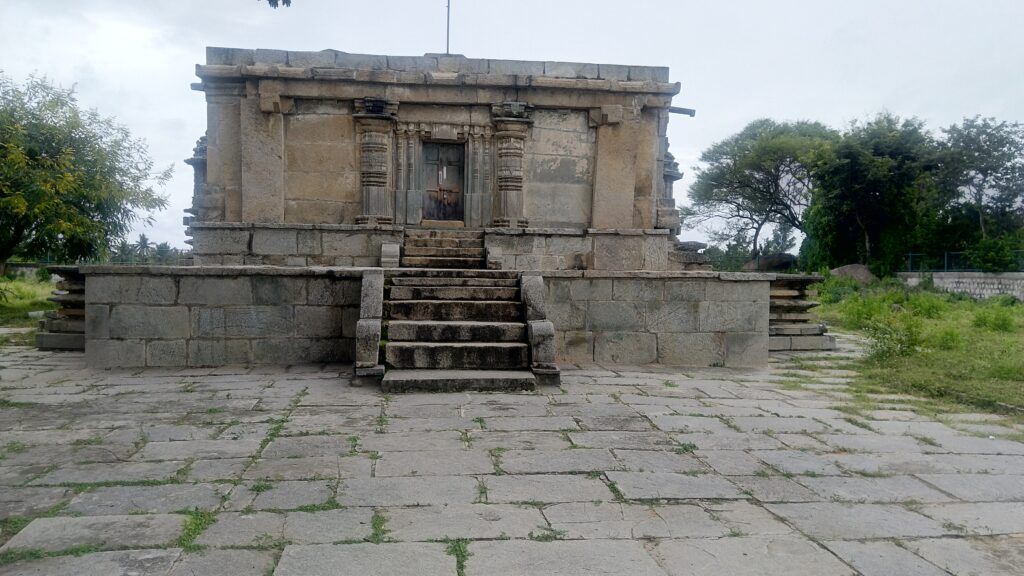 As luck would have it, the Jinnathapura priest also comes only in the mornings. So, we just interacted with some villagers and returned.
Skipped other places on our list as it was already too late.
Sidewing:
This was probably my worst planned trip. Except Halebelagola and Jinnathapura, all other places I chose, including the ones we didn't go, were far from each other. Spent too much time on road than the actual places.
Though this was not a Hoysala temples trip, I noticed that the trend of calling Hoysala temples as Chola temples continued in these places as well.
Another unfortunate trend that continued is lack of knowledge among local youngsters about these temples. My guess is 5-10 years down the line, there will hardly be any person in the village that has good info about these treasures.
Loved the Masala Tea at Paakashala. Sugar was on the higher side though.