It had been six months since I went out on a trip. Work, Note Book Drive visits with our NGO, and sometimes sheer laziness kept me busy. The last one was my 2nd visit to Belum Caves and Gandikota in November.
Last weekend I had decided to go. Go somewhere, just anywhere, even if it is just to the Vishwa Shanti Ashram at Nelamangala.
Initially, it was supposed to be an I, Me, Myself trip on my Harley Davidson (that looks like a Honda Dio). However, on Friday, a colleague said he would join me. Since rains had just started in our region, we agreed that it is better to visit some historical places. I checked out the Hoysala Temples blog and decided to visit temples in Govindanahalli, Hosaholalu, and Varahanatha Kallahalli, in that order.<
Shravanabelagola
We decided to visit the Bahubali temple at Sharavanabelagola since we were anyway passing by that route.
A steep climb of 800 uneven steps led us to the main temple. The 57-feet tall statue of Bahubali is believed to the world's largest monolithic stone statue.
Govindanahalli
Our next stop was Panchalingeshwara temple in Govindanahalli. Locally, Govindanahalli is known as Gaayanalli (if I heard word right). When we enquired for the route to Govindanahalli in Shravanabelagola, nobody knew about it. Finally, we found a person who guessed the place based on other inputs such as the Hoysala temple and KR Pet taluk and gave the right directions.
From Shravanabelagola, one has to reach Kikkeri, take a left after the Kikkeri police station, and then take another left after a government school to reach the temple. Watch out for small rectangular boards after the police station and after the school to ensure that you are on the right path.
This temple was constructed in 1238 AD by the Hoysala king Vir Someshwara. Originally, the king constructed only four temples. Later some unknown person added the 5th one maintaining the same style and using the same material. Three Nandi statues are inside the temple and two are outside. Hoysala temples are generally known for their exquisite work that displays the skill of sculptor. However, in this temple, I hardly saw any of it.
Central government has taken down two out of five sanctum sanctorums for renovation. There are plans to renovate other three as well.
Hosaholalu
Hosaholalu has been on my radar for more than a year now. Even though it is close to Bangalore, somehow I never got a chance. In fact, being so close itself was one of the reasons.
Hosaholalu is near KR Pet. One has to reach KR Pet from Kikkeri and in a major circle, take a left towards Hosaholalu. Watch out for the small rectangular board on the right of the road that leads to the temple.
Hosaholalu temple has Venugopala, Lakshmi Narasimha, and Ganesha in it. The interiors of the temple are magnificent. Photography is not allowed inside the temple. Apparently, there is a tunnel from Hosaholalu temple to Srirangapatna.
Coming out, I was delighted to see the fine workmanship of Hoysala era sculptors on the exterior walls of the temple. The guide, who came down when we were about to leave, told me that we can see entire Mahabharata, Ramayana, and Shree Krishna Charitre on the fourth layer. He was ready to explain, but we left, as we were damn hungry and had other places to cover.
Varahanatha Kallahalli/ Srirangapatna
I have been to Varahananatha Kallahalli several times. As far as I knew, the temple would be open until 5 in the evening. But the Hosaholalu guide told me that that has changed, and now they close around 1 p.m and open again at 4 p.m. When we finished our lunch at KR Pet, it was 1.45 p.m. So, we decided to skip Kallahalli and visit Srirangapatna instead.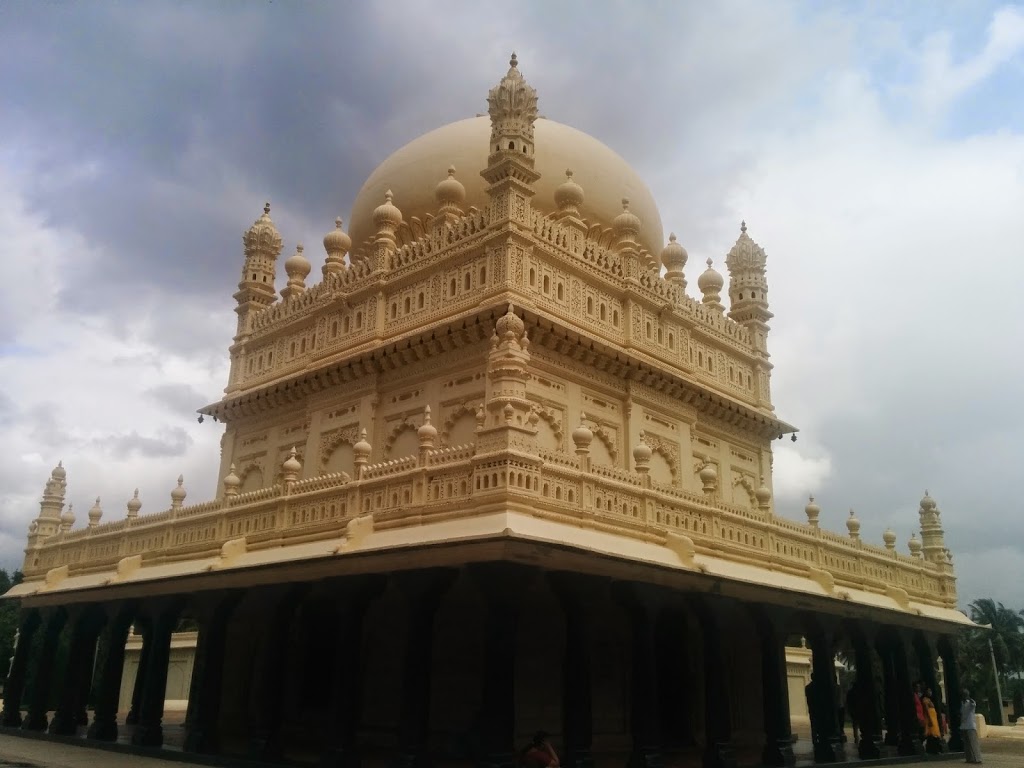 After a visit to Sangama, Gumbaz, and Dariya Daulat, we headed back to Bangalore.
Hosaholalu
My camera battery that I had not used since I fully charged it some time back was dead when I checked it at Shravanabelagola. Lesson learnt. Recharge it every single time.
Sidewing
We missed a deviation on the road leading to Bahubali temple in Shravanabelagola. The moment I opened my mouth to ask a kid on that road, he told me to keep going straight. Well, I am not the only one who gets that doubt!
The security guard of Govindanahalli temple doubles up as a guide. When we went, he was busy supervising the renovation activities of the temple. The priest had zero knowledge about the importance or history of the temple.
Food gods were not merciful on me during this trip. Some restaurant near Solur managed to mess up the simple idli-vada leaving me hungry until lunch. The idli and masala vada at Hotel Circle (which was recommended by a localite) in KR Pet circle was so hard that I could hit a nail on the cook's head with it. I got something palatable only at Kamat Upachar on our way back to Bangalore.
I usually talk to localites and gather as much information as possible about a place. While writing this blog, I realized that I did not do much of it this time. Some key elements I missed include food, more info on the history, etc. I also missed taking some key pictures. Guess I just lost the touch.